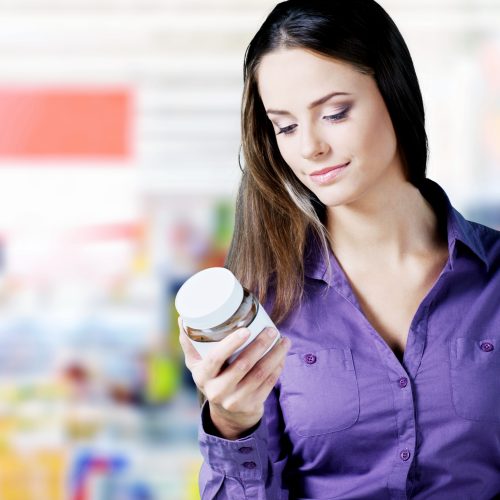 The Nutrition Facts Label (NFL) found on packaged foods and beverages is scheduled receive a face-lift. In 2016, the US Food and Drug Administration (FDA) mandated updates to the NFL to make it more consumer friendly. The major changes to the NFL are a result of evolving nutrition recommendations and changing nutrients of public health concern. For instance, the new NFL will emphasize calories with a larger print size, will include "added sugars" underneath the "total sugars" category, and will declare amounts of vitamin D and potassium. Notably, on June 13, the FDA announced they are delaying the NFL compliance date, hoping that the deadline extension will provide manufacturers adequate time to transition smoothly and cost effectively.
The changes to the NFL are partially due to the recognition of a global obesity epidemic and a need to further educate consumers about the foods they are eating. The decision to include "added sugars" in grams and as a percent daily value was intended to show consumers the amount of sugar that is being added to a product and to help them discern what is added from what is naturally present in that item.
Polyols, also known as sugar alcohols, are not considered added sugars by the FDA and therefore, will not be accounted for in the "added sugars" category. Polyols are non-sugar, low-digestible carbohydrates which can be used to partially or totally replace the sugar content of foods and beverages.
While functionality varies between polyols and specific applications, polyols can impart the following properties which impact functionality: sweetness, bulking, moisture retention, water activity inhibition, sugar crystallization inhibition, viscosity, and flavor retention at high temperatures. Polyols are most often found in applications such as confectionaries, baked goods, frozen desserts, syrups, beverages, chewing gum, and breath mints.
Further, FDA recognizes polyols as either approved food additives or as Generally Recognized as Safe (GRAS) ingredients. Therefore, when reformulating food and beverages, one should consider using polyols as a safe and effective replacement for sugar. For additional information on polyol applications and functionality, click here to read "Reducing Added Sugars with Polyols" by Peter Jamieson.